STUDIO LINE (541) 684-0979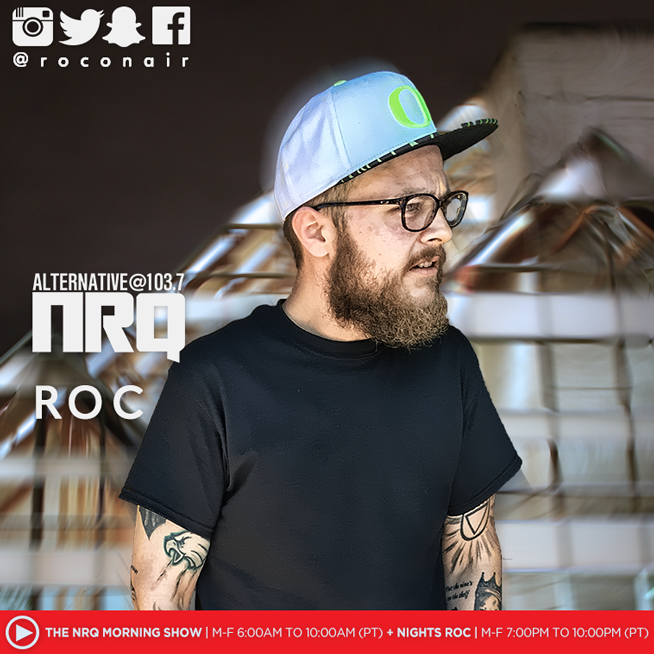 YO!! I'm Roc from The NRQ Morning Show! I was born and raised in the southern part of New Jersey and relocated to the Portland area when I was a junior in high school. I started radio in 2010 after years of retail, fast food jobs & club promoting.
Before joining the NRQ team, I worked for legendary hip-hop DJ and Producer, DJ Skee. Skee was a fan of what I was doing on the air and offered me an opportunity to be the first show on his internet/app based radio station start-up, SKEE 24/7 (now known as DASH Radio). Through working with Skee, I've had the opportunity to meet and interview a lot of great artists that I'm personally a huge fan of and was able to really hone my skills as a broadcaster.
After three awesome years, I left DASH Radio to join KNRQ.

I've got some major obsessions like sneakers (I have easily over a 100 pair), I have at least a thousand comics, shelves full of Blu-ray movies (over half of my collection is still wrapped, I can't bring myself to open them LOL) and tattoos! Right now I have 20 but I want a ton more!
Fun fact, Seinfeld is the greatest sitcom to ever grace are TV screens. I have seen every episode easily over 50 times and can quote them for you with a 95% accuracy rating.